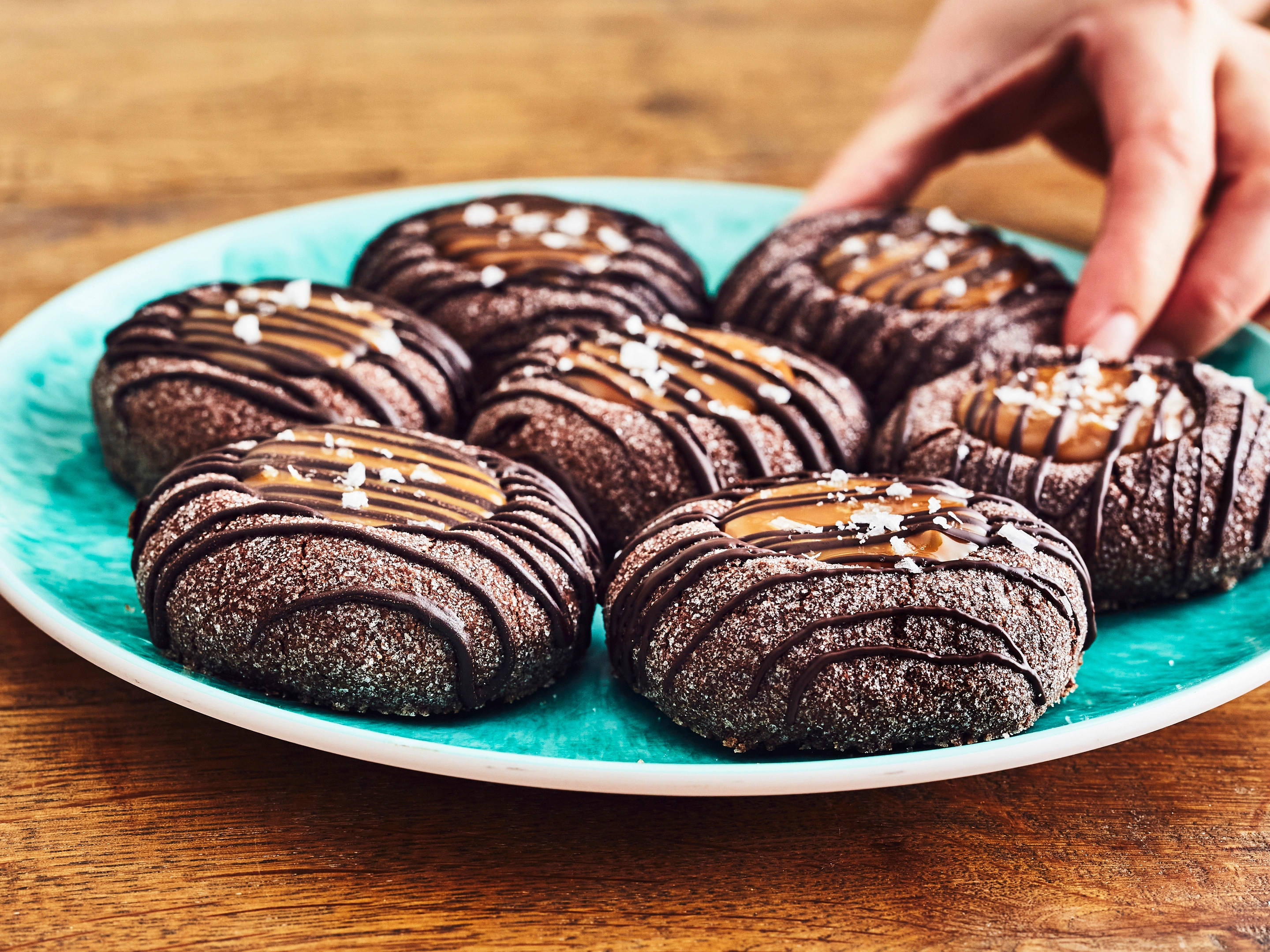 Cookies & Biscuits
Pro baker or complete novice? No matter what your experience is in the kitchen, simple biscuit recipes should always have a place in your baking repertoire. We've got dozens of mouth-watering treats for you to have a go at making yourself at home, with delicious options to suit every kind of taste, diet and craving. Whip up a batch of oaty chocolate chip cookies as an after-school treat for the kids (and yourself…) or wow at an upcoming bake sale with our decadent blueberry and lemon cheesecake cookies. Birthday on the horizon? A box of fresh, home baked biscuits is a lovely gift idea and it can easily be personalised with the recipient's favourite sweets, chocolates and other yummy ingredients. You could even get out your piping bag and write an edible message or their initials on each baked biscuit. We like to cater to everyone which is why we've also got loads of amazing biscuit recipes which you can easily create with your children. Get little bakers involved with measuring out ingredients, mixing up the batter, licking the bowl and, most importantly, taste testing the final product once the cookies have come out of the oven! You could even add an extra layer of fun by selecting a cookie recipe which features colourful decorations such as hundreds and thousands, shapes made from rolled icing or some seasonal fresh fruit.
Sub Categories
What type of Cookies & Biscuits Recipes are you looking for?
What type of Cookies & Biscuits Recipes are you looking for?
Follow Us
Follow Dr. Oetker on Social Media