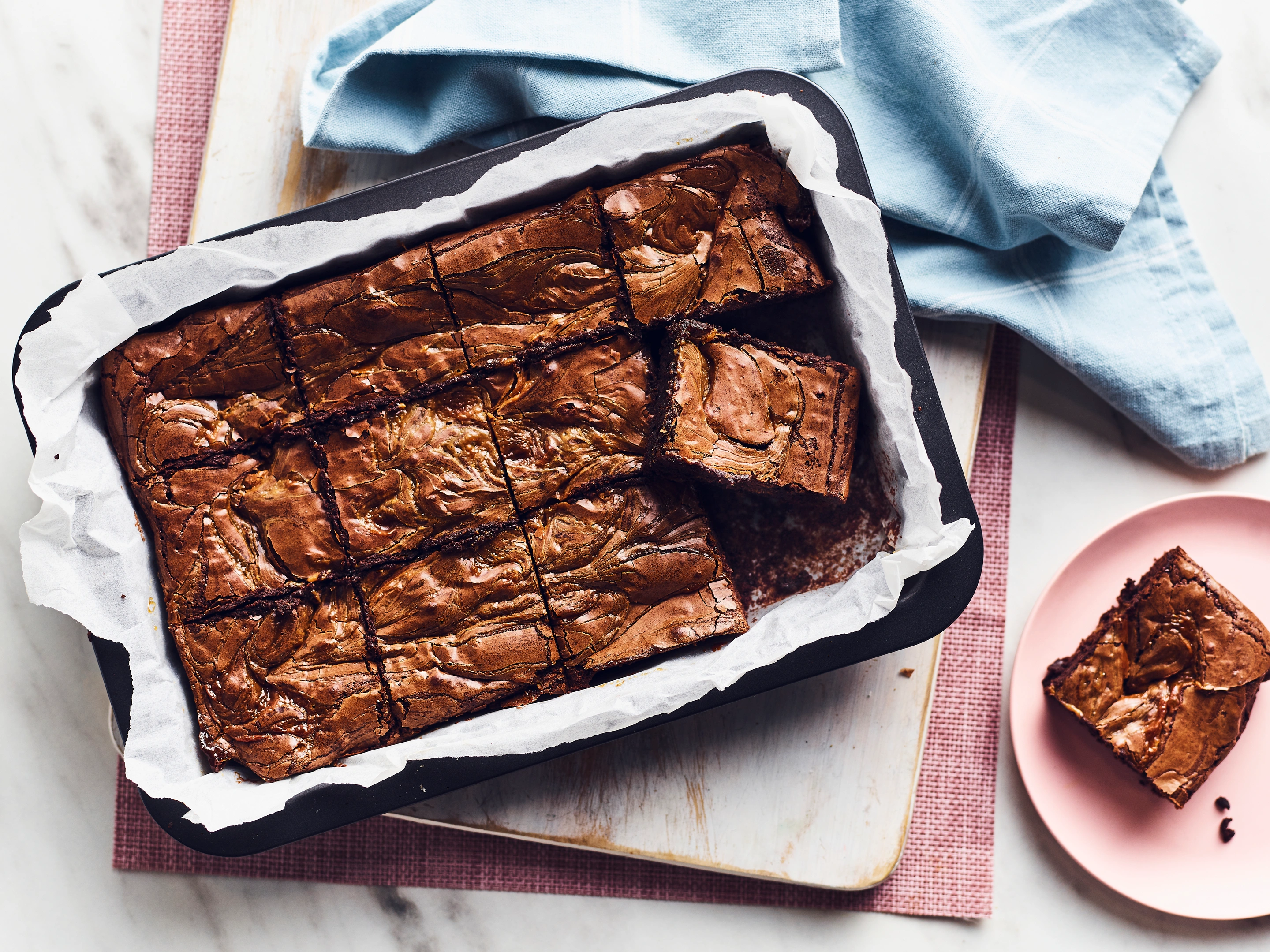 Recipes
Terrific Traybakes
Who doesn't love a gooey chocolate brownie? Oozing with rich flavours and super easy to make yourself at home, they really are something that every baker – both expert and beginner – should have under their belts. Learn how to whip up a mouth-watering batch of theses delectable treats with our best brownie recipes below. Stick with an original double chocolate recipe or go all-out with a sticky salted caramel version or a bake loaded with chunks of your favourite biscuits. We've got easy brownie recipes which are gluten free and totally vegan, too. Fancy giving your traybake a healthy spin? Have a go at swirling some mashed up avocado into the batter for an ultra-smooth and creamy texture once your brownies are baked. If you'd rather steer clear of chocolate you'll also spot plenty of terrific traybake recipes to try, from traditional yet tasty flapjacks to tempting raspberry Bakewell tarts and scrummy blondies. Effortless to make and endlessly moreish, they're the ideal fuss-free bake for last minute birthday parties, office bake sales, crowd-pleasing after school treats or simply those days when you're craving something sweet.
Recipes
What type of Traybake recipes are you looking for?
What type of Traybake recipes are you looking for?
Follow Us
Follow Dr. Oetker on Social Media